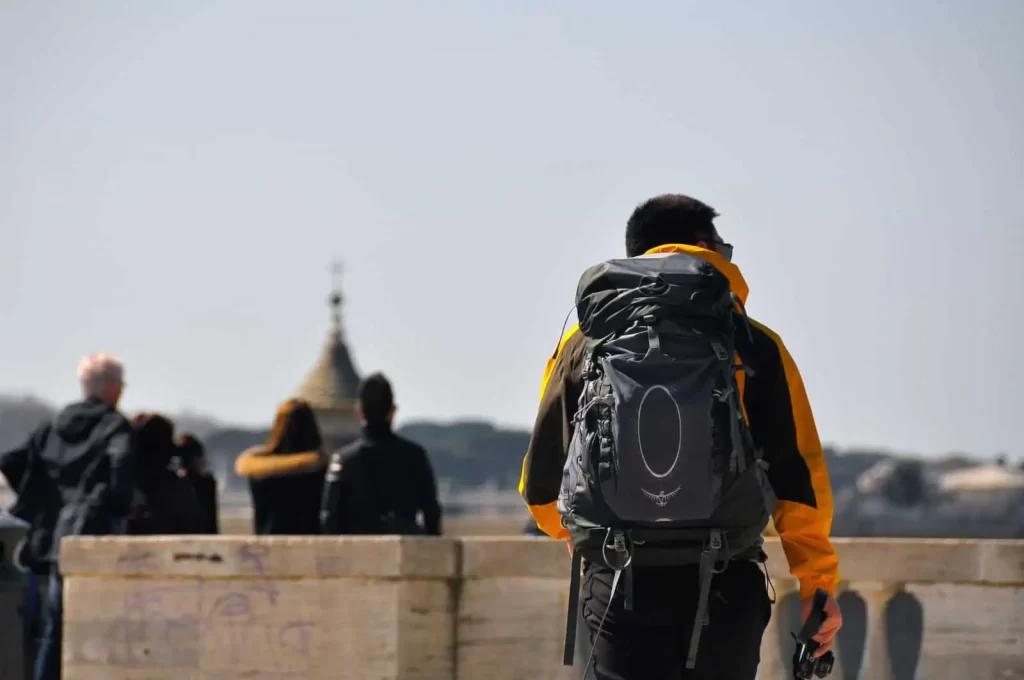 Travel backpacks can be a great way to pack light and save money on luggage. They come in many sizes and colors and offer plenty of features to keep you organized. Some features you may want to look for include an internal mesh organizer, a laptop sleeve, a padded 15″ laptop compartment, top and side carry handles, a lockable YKK zipper, vertical daisy chain webbing, and a sternum strap.
The Tom Bihn Synik 30 travel backpack resembles a classic bookbag but conceals some impressive travel features. It has a removable padded interior frame sheet, a full clamshell opening, a padded bottom, a padded laptop compartment, and a removable internal tie-down strap. It also comes in more than 25 different colors, patterns, and materials.
Choosing a travel backpack can take time. A good idea is to visit an outdoor store to try on different types and sizes. The staff at the store will answer all of your questions and guide you through the process of choosing the right backpack. They will also be able to fit your equipment correctly. Alternatively, you can order the bags you are interested in and try them on with your gear. If they don't fit you properly, you can always return them for a different size.
When purchasing a travel backpack, make sure you choose quality materials. You should look for a durable bag with well-made zippers and seams. Remember that seams and zippers are more likely to tear than fabric, but the workmanship is equally important. When buying a travel backpack, the hardware is often the most important part of the bag, so look for this when buying.
Organization is another important feature in a travel backpack. Make sure the compartments and pockets are well organized. Some travelers prefer compartments for everything, while others prefer more flexibility. A good travel backpack should have just enough compartments for everything you need to take with you. In addition, it should have a dedicated laptop pocket for easier packing.
A quality travel backpack will protect your belongings from theft. The best travel backpacks will feature zippers that can withstand theft. Some are water-resistant and feature waterproof compartments. If you're traveling to foreign countries, consider purchasing a backpack with a lockable zipper to keep your items safe. The most secure backpacks also come with smart organization features to protect your items.
While a laptop compartment is an important feature for any travel backpack, make sure the laptop compartment is as close to your body as possible. This will increase your comfort level and weight management. Some travel backpacks have a laptop sleeve that sits away from your body, but this makes them less balanced and uncomfortable to wear. The center of mass of a travel backpack should be close to your body, so that you can easily adjust the weight of the bag without feeling overloaded.
Aer's third-generation Travel Pack weighs only 4.2 pounds and offers 35 liters of storage space. It is designed with women in mind and comes with a variety of technical specifications.