Air Travel by Private Airlines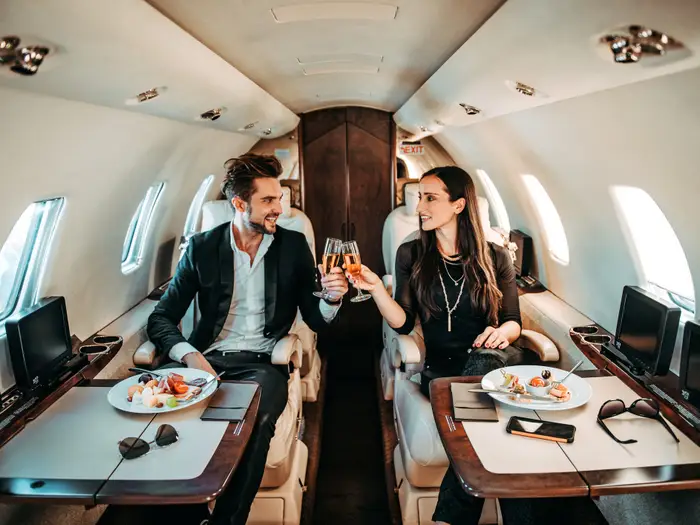 Air travel by private airlines is a convenient way to travel, whether you need to get to a specific destination or just want to treat yourself to a relaxing flight. Unlike commercial airlines, you won't have to deal with TSA lines and crowded airports, and you can even book a night flight if you wish. Private airlines offer personalized service and can even accommodate last-minute changes, such as a change in flight schedule. You can also make your reservations well in advance, and many airlines offer 24-hour reservations.
Private airlines offer a variety of benefits, including single-seat bookings that are similar to those for commercial flights, public charter private jet flights, or semi-private jet flights. For instance, JetSuiteX, a private airline, launched service in 2016 to connect several California hubs, including Los Angeles and Reno-Tahoe. The company also flies to Phoenix, Dallas, and Houston, and recently added Miami and Westchester County, New York.
The company's website makes booking air travel by private airlines easy and affordable. The website's search function allows customers to sort results by location, desired departure time, and aircraft size. Some flights are up to 50% cheaper than average charter costs. Customers can also choose from full charters, seats on shared charters, or bid on a particular flight.
The private airline industry is also taking steps to reduce its environmental impact. The private airline industry has begun using biofuels, while some companies are exploring electric-powered aircraft. While commercial airline emissions are still more than twice as high, the private airline industry is actively trying to minimize its impact on the environment. The company's website states that fares for these flights start at $199 per person.
Private airline prices vary greatly. For example, a four-person flight from New York City to Washington, D.C. could cost anywhere from $10,000 to $50,000. Private airlines are becoming increasingly popular as more travelers realize the value of air travel. However, the costs aren't always affordable. Even the most luxurious flights can be expensive.
Chartering an aircraft can be a good choice if you have business traveling on a budget. Charter flights can also offer better cancellation and boarding terms than commercial flights. Plus, passengers can take advantage of exclusive benefits provided by brand partners. In addition, unused funds are fully refundable. You can also enjoy a comfortable flight with the convenience of booking a charter flight online.
Private airline flights are less expensive than commercial air travel. If you're planning to fly overseas, a private jet can be a good option. It's also more economical for executive travelers. You can also enjoy the benefits of first class and be in control of your own flight. A private airline can also be a good choice for families or groups of friends.
Moreover, private airlines offer more personal service than commercial airlines. For example, you can bring your pet, sporting equipment, or other bulky items. You can also avoid the hassle of losing these items in checked baggage. And, since you don't have to share a seat with other passengers, you're not limited to the number of bags you can check. In addition, you may even get a larger weight allowance if you choose to travel by private airline.