EveryYay Going Places Air Travel Kennel Kit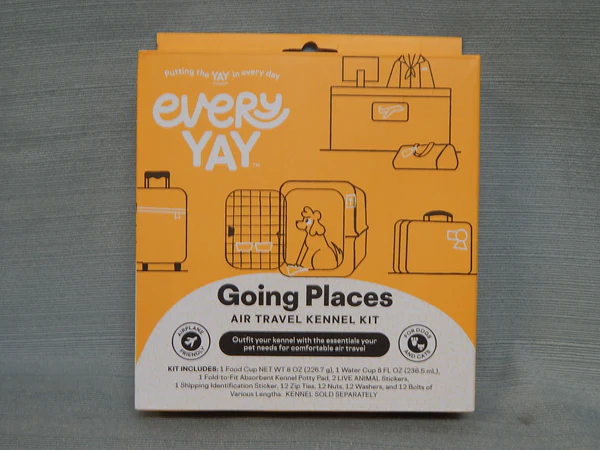 If you're going to travel with your pet, you'll want to pack your pet's air travel kennel kit. It will help you make a packing list and keep your pet safe while you're away. The EveryYay Going Places Air Travel Kennel Kit will help you with the list.
You'll need a crate that meets airline requirements for air travel, but not all crates are. These kits are approved by airlines and contain all the necessary equipment and accessories. Make sure your crate meets the airline's requirements for ventilation. For example, the Sky Kennel has holes for fresh air to flow through.
An air travel kennel kit should also include extra pet food and water bowls. It should also come with an absorbent kennel pad and spill-resistant cups. Some kits include additional items, such as an IATA-compliant shipping identification sticker and additional locks. These are designed to make the transport of your pet as safe and stress-free as possible.
The EveryYay Going Places Air Travel Kennel Kit is designed for dogs and cats. It comes with an eight-ounce food and water cup, fold-to-fit absorbent kennel potty pad, and a shipping ID sticker. Moreover, you can find 12 zip ties, washers, and bolts of different lengths.
The pet kennel should be large enough for your pet to lie, turn, and stand comfortably. Brachycephalic breeds require a larger crate compared to other breeds. Some airlines have their own rules regarding the size of their pet kennels. Follow them when purchasing your crate and make sure it's sized according to the airline's guidelines.
A good air travel kennel kit is a must-have for any pet traveling by plane. Besides the IATA-approved crates, pet owners should also pack a pet pad, shredded newspaper, and an unwashed t-shirt with scent. In addition to the crate, you can also choose other accessories, such as buckets and funnels.