The Future of Air Travel and New Technologies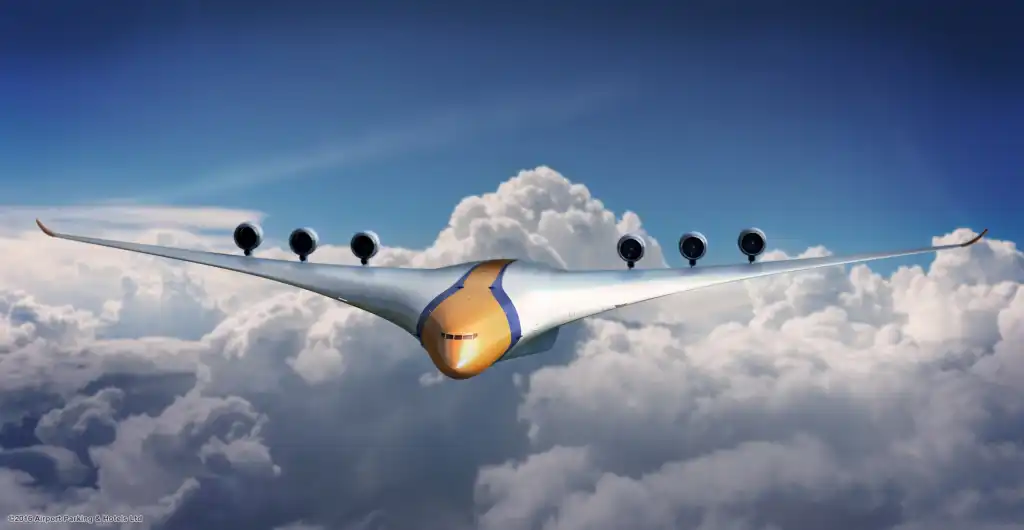 The future of air travel is being made possible by new and improved technologies. From self-driving vehicles, to virtual reality, to in-flight connectivity, the airline industry is undergoing major change and innovation.
Luxury aircraft appeal to people who want to travel in complete comfort
Depending on your travel itinerary, you might be fortunate enough to be lucky enough to be seated on a private jet. These luxury planes have a lot of room to spare, and a lot of opulence to go with it. The perks include the usual plush leather seats, an in-flight menu, and complimentary high speed WiFi.
Considering the average private jet costs tens of millions of dollars to buy, you'd expect the ride to be a piece of cake. But the truth is, flying the private jet of your dreams can be akin to owning the stars.
AI is personalizing and optimizing the digital interactions between airlines and passengers
The airline industry has started to use artificial intelligence (AI) to optimize and personalize the digital interactions between airlines and passengers. AI is a process that aims to enhance the overall passenger experience by making sure that the right products are offered at the right time. As a result, it can help airlines save money and reduce overhead expenses. It is also a powerful tool for delivering customer service that is more personalized and efficient.
Airlines are using AI to make decisions, such as sending passengers coupons for specific dietary needs. They are also deploying it to analyze market research and predict customers' intent. This can help them sell based on market conditions.
In-flight connectivity is becoming a business necessity
In-flight connectivity is becoming a business necessity for airlines. Passengers expect reliable, secure, and fast internet access while in the air. As a result, airlines are investing billions in upgrading their WiFi capabilities. This includes upgrading their inflight entertainment and safety services, as well as increasing their bandwidth.
Among other benefits, in-flight Wi-Fi can provide passengers with an inexhaustible music collection. It can also allow them to watch videos and download movies. The service also eliminates the need for passengers to disconnect their phones while in the air.
However, many airlines are not fully prepared to meet the growing demand for in-flight Wi-Fi. A recent survey by Viasat found that 60 percent of respondents believe that on-board Wi-Fi is more important now than before the COVID-19 pandemic.
In-flight connectivity is a way to leverage these technologies for a safe and zero-emission flights
Whether you are a long-distance traveler or a commuter, you can enjoy a zero-emission flight. With a new generation of electric aircraft and sustainable fuels, the future of flying is clean. And in-flight connectivity is becoming an essential part of the journey.
For example, GE Aviation's Fuel Insight software helps airlines improve efficiency and reduce carbon emissions. The company has been developing hydrogen fuel and has recently released a sustainability report for 2021.
Electric aircraft can achieve zero-emission flights through a combination of a hub-and-spoke system and hybrid electric systems. A global network of infrastructure can supply hydrogen for these aircraft.
Revenue management is the biggest innovation in the airline industry
Besides airlines, hotels and theme parks are also adopting revenue management. They are using advanced technology to optimize pricing and increase their revenues.
Revenue management is a complex process that serves both consumers and operators. It is based on the idea that customers perceive products and services differently.
Airlines are able to predict the demand for a product and price it accordingly. The ability to sell a product or service to the right customer at the right time is the ultimate goal of this industry. Using data and analytics, it's possible to develop a pricing strategy that's personalized and can be applied to multiple markets.
Self-driving electric wheelchairs are a way to leverage these technologies for a safe and zero-emission flights
Self-driving electric wheelchairs have emerged as a potential solution to safely and efficiently transport people through airports. The technology combines robotics, safety and proximity sensors with a digital twin map to navigate the environment. It can be programmed to go to a restaurant or shop and is equipped with a built-in touch display.
While these technologies have the potential to greatly improve the transportation experience for passengers, it may also have an adverse impact on the environment. Some experts worry that more automated vehicles could lead to increased congestion and pollution. This could even cause people to drive more, which could further accelerate suburban sprawl.
Biometric technologies will become the default way of verification
Biometrics are rapidly emerging as the new security technology in air travel. It promises to improve the travel experience for passengers, while also offering increased security.
However, the use of biometrics in airports faces challenges. These include privacy concerns and infrastructure issues. Ultimately, a solution needs to be convenient for travelers and have low rates of false identification.
In addition to increasing security, a biometric system can help airlines increase throughput. Passengers will no longer need to stand in long lines, which will improve their time at the airport and allow them to spend more time on other things.