Beyond the Ordinary Experiencing Luxury in Adventure Hotels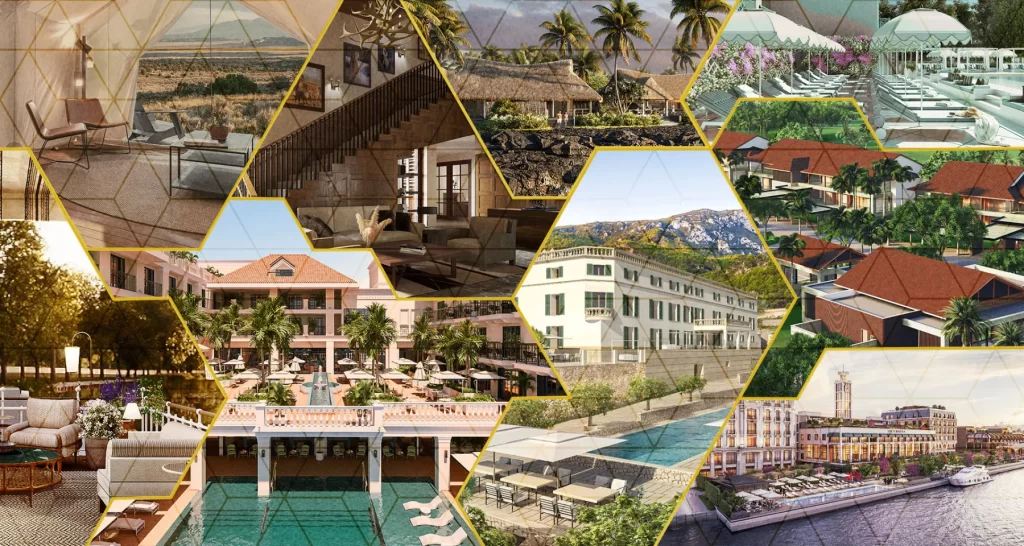 Luxury is more than just a hotel; it's an experience. As travelers seek out experiences, a number of hotels are pushing the envelope to offer new ways to delight their guests.
Whether it's yoga with flamingos or ghost hunting, these unique offerings are designed to provide a memorable experience for their guests. Learn what these hotels are doing right to stand out from the crowd.
1. Embrace the Uniqueness of Your Location
Luxury travellers are not just after a room or a bed. They're looking for experiences and a connection to the natural world. They're after something that will last a lifetime and that they can share with others.
This is why the ION Luxury Adventure Hotel is designed to help guests connect with the unique wild nature of Iceland. This is why it has a spa built into the cliffside with a free-flowing geothermal hot pool and treatments that use local herbs. It's why the resort includes the option to create a custom itinerary with their Adventure Concierge that will allow them to add or remove experiences from the package up to the total cost of the trip.
In fact, research suggests that luxury hotels should focus on creating a truly memorable experience for their guests, and not just to offer a better price. The luxury experience is what matters most to wealthy travellers and it should be reflected in everything the hotel offers – including activities, cuisine, and design.
2. Go Beyond the Comforts of Home
For many luxury travelers, the most memorable experiences are often not found in the hotel room. They're found out on an authentic adventure tour. Authentic luxury travel companies like Abercrombie & Kent and Tauck understand the need to give every guest their own experience. They offer unique packaged itineraries that allow guests to discover under-the-radar destinations and even reveal a new side of a familiar favorite.
In addition to providing unique stay experiences, these brands also ensure that each tour is tailored to the needs of their clients. They know each guest by name and are constantly seeking out ways to make them feel distinct, valued and at home.
Another way that these companies go above and beyond is through their commitment to sustainable tourism. Through their TreadRight Foundation, they support projects around the globe to help local communities and protect at-risk wildlife. Each of these experiences contributes to their promise to "Make Travel Matter." – which goes hand in hand with their luxury tour offerings.
3. Take Advantage of Local Expertise
Many luxury adventure hotels focus on bringing guests close to nature through unique excursions. Some even offer to create personalized itineraries for guests. These experiences allow for a deeper connection to local culture and are an excellent way to differentiate from cookie-cutter luxury resorts.
In addition, offering experiences led by local guides is an amazing way to make a trip truly memorable. The ION Luxury Adventure Hotel in Iceland, for instance, offers guided tours that explore the volcanic landscape of the island as well as an opportunity to gaze upon the ethereal Northern Lights.
Other examples of this include a cooking class with the hotel's chefs. This can either be a private experience or open to the public and may also include an expert from outside the hotel, such as a local baker. This gives guests an opportunity to learn new skills and connect with like-minded people. In this way, your hotel becomes a true community.
4. Don't Forget the Details
At a luxury hotel, it's important to go above and beyond at every opportunity. This starts with the basics, like 24/7 room service. After all, guests expect to be able to order whatever they want when they need it, and not just the standard room service options like a burger or fries. A great room service experience should also include a range of high-quality dishes and beverages to satisfy different tastes, as well as a fast, efficient delivery time.
For an even more memorable stay, many luxury hotels offer unique experiences to help travelers connect with the destination they're visiting. For example, Tauck's MAKE TRAVEL MATTER experiences are designed to support local communities and reduce the impact of travel while providing meaningful, long-term impacts for the destinations visited. Whether it's an in-room massage or a horse ride on the beach, these special offers are sure to create an unforgettable trip for any guest. To learn more, visit Tauck's Featured Experiences.